Tackling complex requirements
We specialise in bespoke scaffolding solutions, making us the ideal choice for industrial projects with complex or unusual requirements. Our team has the skills, knowledge, and expertise to provide scaffolding that is tailored to your needs. Whether you need to work around machinery in a warehouse, or gain access to a difficult area during a restoration project, we can design the solution to your scaffolding problem.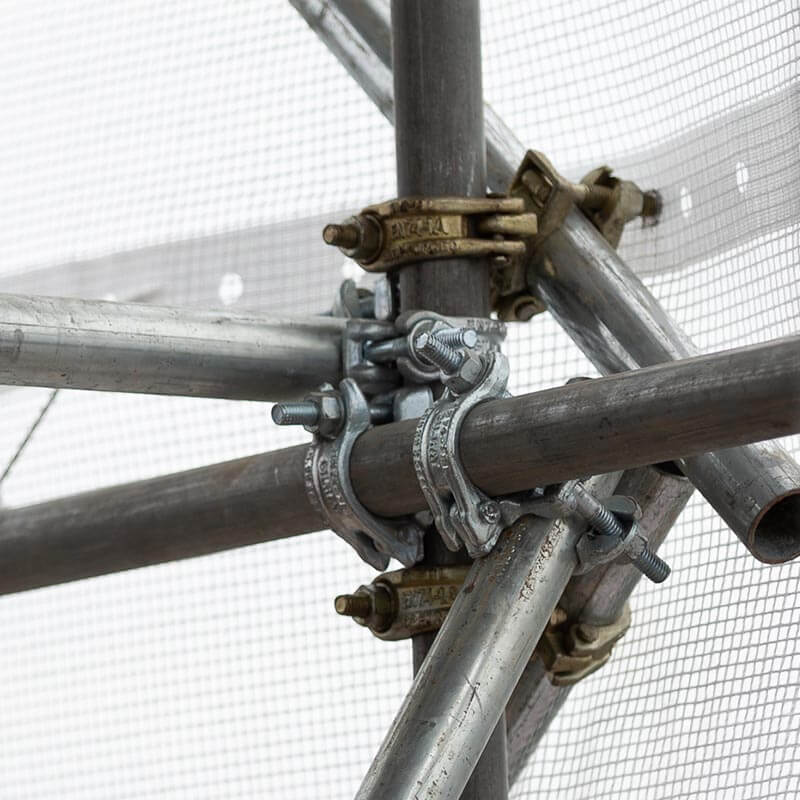 How
Our industrial scaffolding service is highly versatile – we provide tailored scaffolding for all purposes. We can accommodate projects of any type, on any scale, making sure your requirements are met in full and your budget is allocated effectively. We've provided industrial scaffolding solutions for:
Warehouses
Waste treatment plants
Power stations
Factories
Heritage environments
Shopping centres
Cinemas and theatres
Agricultural settings
Arrange a site survey
To see how we can fulfil your industrial scaffolding requirements, call 0800 061 4800 or email info@jklscaffolding.co.uk and speak to a member of our team. We'll arrange a convenient site survey where we can learn more about your project.
During industrial projects we typically work directly with a site manager or building contractor, taking into account site-specific requirements. Unlike commercial projects, our industrial work varies in scale. We can take on major scaffolding projects such as preparing a warehouse or factory during its maintenance shutdown period, as well as carrying out smaller works where there are specific challenging circumstances. For example, this could mean providing access to a hard-to-reach location, such as a stained glass window during a church restoration project. We will manage our own work, reporting regularly to our point of contact so that they're kept up to date with our progress.
What makes JKL Scaffolding
Tailored scaffolds
Industrial projects need a trustworthy response to complex requirements. Our bespoke approach means our scaffolding solution will be designed and built around your site, so it will suit you perfectly. By completing our work to the highest standard, we ensure the rest of your project is set up for success.
Reliable team
You can rely on us. We understand the importance of our role at the start and finish of your project, and we give you complete confidence in our work. By working efficiently and following the agreed schedule, we make sure that work can continue without disruption.
Problem-solving expertise
We can adapt to your circumstances. Our team's expertise, extensive experience and skills mean that we'll be able to design a solution that works for your requirements. If a scaffold is the right answer, we'll provide it.
Excellent project management
Our industry experience is hugely varied – we've worked on projects of all types and sizes. As a result, we're prepared to take on any new project. Our team manages workloads effectively, implements the latest safety measures, and provides regular updates. We'll do what you need us to.
Responsible approach
We are responsible professionals who focus on safety throughout each project. Our bespoke approach means that every scaffold is unique, and so it needs to be built in line with best practices. Our expertise and commitment to quality ensure that this always happens, no matter the scale of the project.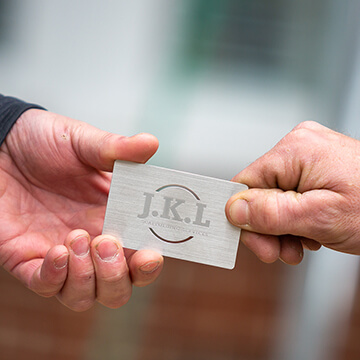 Contact JKL Scaffolding
Find out how we can meet all your scaffolding needs. Call 0800 061 4800 or email info@jklscaffolding.co.uk to speak to a member of our team and arrange your convenient site survey.