We are experienced and reliable scaffolders who specialise in providing bespoke scaffolding solutions. We work closely with our clients, adopting a personal approach that ensures all our work is carefully tailored to their requirements. Here are some of the key aspects of our service that set us apart from other scaffolding companies:
Tailored scaffolds
Every scaffolding project is different. Our scaffolds are designed around your site, requirements and budget to ensure the best possible result. Our high-quality, bespoke scaffolding will provide the strong foundation required for your construction or maintenance project.
Reliable team
We won't keep you waiting. As experienced scaffolding professionals, we'll ensure that everything is in place according to schedule. We know other tradespeople depend on us, so we make sure we can be relied upon.
Problem-solving expertise
Scaffolding is highly adaptable and can be used to solve a wide range of problems. This is our area of expertise – our team excels at providing scaffolds that fully address complex technical requirements. If there's a scaffolding solution, we'll provide it.
Excellent project management
Our team has worked on scaffolding projects of all types and sizes, gaining the experience to ensure everything proceeds smoothly. We'll manage our workload effectively, implement all the required health and safety measures, and provide regular updates.
Responsible approach
We are experienced professionals. Our team works to the highest standard, delivering high-quality results in a safe and responsible manner. We take safety extremely seriously and will make sure this key consideration informs our approach at every stage of your project.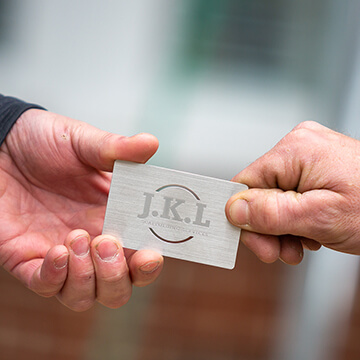 Contact JKL Scaffolding
Find out how we can meet all your scaffolding needs.
Call 0800 061 4800 or email info@jklscaffolding.co.uk to speak to a member of our team and arrange your convenient site survey.