If you need a scaffolding solution,

designed for your requirements
We are experienced professionals providing bespoke scaffolding solutions for clients with domestic, commercial, and industrial projects. We combine high-quality, reliable scaffolding services with a personal, client-focused approach, using our expertise to meet clients' needs in full. No matter the size or nature of your construction or maintenance project, we'll provide the scaffolding you need for it to run smoothly and effectively. We make it simple and straightforward to obtain the scaffolding your project requires.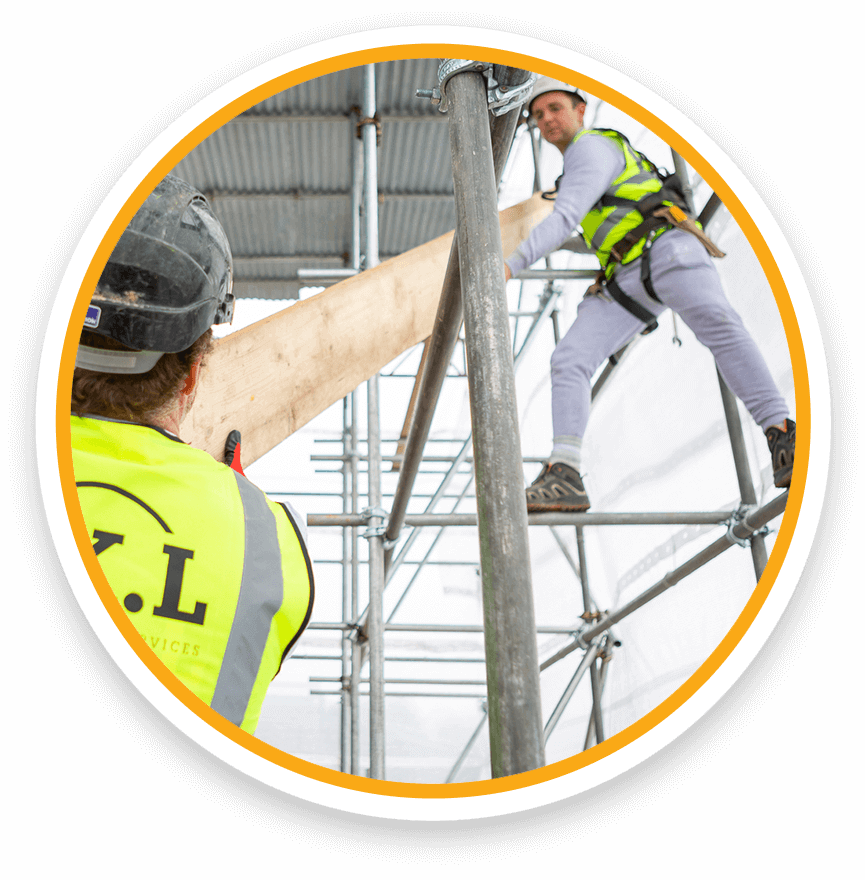 Arrange a site survey
To see how we can fulfil your scaffolding requirements, call 0800 061 4800 or email info@jklscaffolding.co.uk and speak to a
member of our team. We'll arrange a convenient site survey where we can learn more about your project.
What makes JKL Scaffolding
Tailored scaffolds
Every scaffolding project is different. Our scaffolds are designed around your site, requirements, and budget to ensure the best possible result.
Reliable team
We won't keep you waiting. As experienced scaffolding professionals, we'll ensure everything is in place according to schedule so your project will run smoothly.
Problem-solving expertise
Our scaffolding solutions are highly adaptable and can be used to solve a wide range of problems. We excel when asked to address complex technical requirements on any site.
Excellent project management
We've worked on scaffolding projects of all types and sizes, gaining the experience needed to manage workloads effectively. We prioritise safety and provide regular updates.
Responsible approach
We are experienced scaffolding professionals. Our team works to the highest standard, delivering high-quality results in a safe and responsible manner.
We understand the importance of health and safety, making sure it's accounted for during every stage of our projects. Find out how we keep our clients and team safe.
Read the reviews our clients have left for us and find out what it's like to work with us.
Jorden Sapsford
I have used their services on numerous roofing projects and have always found them to be a very professional scaffolding company; not once have they let me down or failed to attend site as agreed. Jake and his team are always reliable, punctual, respectful of client's property and proactive, always bringing a positive 'can do' attitude to every project.
Louise McIntosh
I would like to take this opportunity to complement you Jake and your team at JKL Scaffolding Services for the exceptional way you undertook the recent works at my home in Hove. With excellent planning and commitment from all your team you achieved, what my renderer thought was an impossible task, with professionalism and a strong Health and Safety ethos.
Mark Tickle
I have worked in the construction industry for over 30 ears. Last year Jake and his men erected scaffold for me, around my house, including a roof. I found them both hard working and very professional. It took them just two days to scaffold the whole property including the roof and I have to say it was one of the best scaffolds I have had to work on.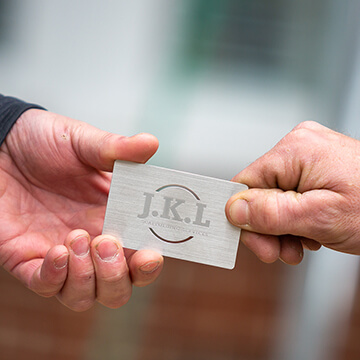 Contact JKL Scaffolding
Find out how we can meet all your scaffolding needs. Call 0800 061 4800 or email info@jklscaffolding.co.uk to speak to a member of our team and arrange your convenient site survey.