Meeting requirements
in full
We have the resources, skills, and project management expertise to complete commercial scaffolding projects of all sizes. Our team of professional commercial scaffolders is highly experienced and knowledgeable, giving us the capability to provide high-quality, bespoke scaffolding solutions. We work closely with main contractors, ensuring that all scaffolding requirements are fully met.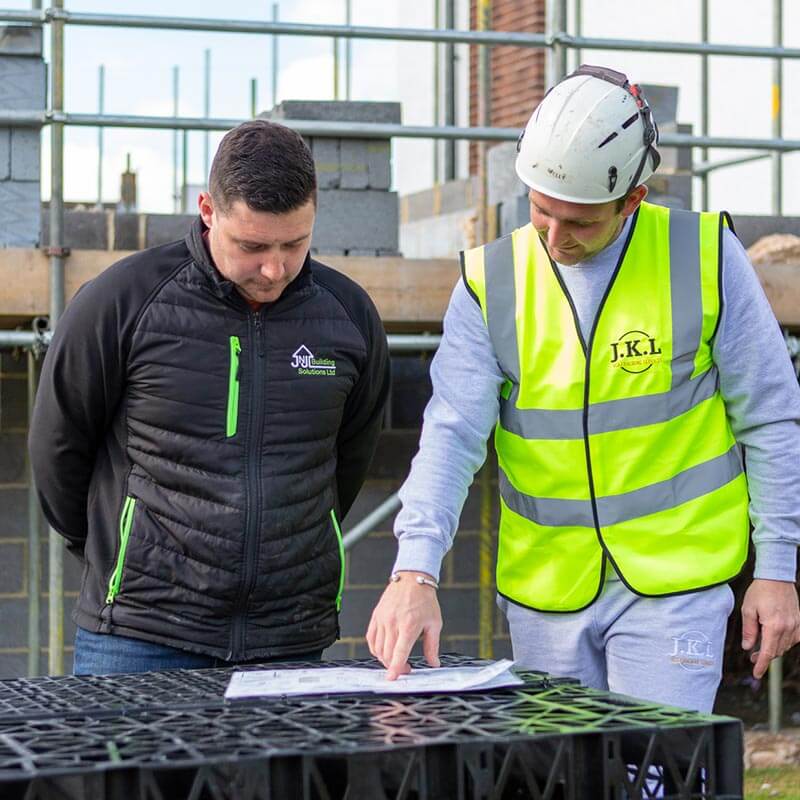 How
We've worked on a wide range of commercial projects, adapting our approach to suit different buildings and produce the best possible scaffolding solutions for our clients' requirements. Our experience gives clients complete confidence in our ability to put their budgets to good use and make the most of their sites. Typical sites where we work include:
Office buildings
Housing sites
Blocks of flats
Schools
Retail premises
Retirement homes
Arrange a site survey
To see how we can fulfil your commercial scaffolding requirements, call 0800 061 4800 or email info@jklscaffolding.co.uk and speak to a member of our team. We'll arrange a convenient site survey where we can learn more about your project.
We typically work directly for the main contractor on commercial projects. The size and complexity of these projects means it is most efficient if we liaise with the designated site manager, working closely together to ensure that our approach meets all their requirements. The number of different tradespeople and construction professionals involved in large commercial projects makes it essential for us to manage our scaffolding responsibilities effectively, avoiding project delays. We make sure this happens by managing our own workload and reporting back to the site manager. This simplifies communication – there's a clear point of contact, and the site manager can delegate responsibility to our expert team with confidence.
What makes JKL Scaffolding
Tailored scaffolds
Every scaffold is site-specific. We make sure our design takes your site or property into account, so that we can meet your requirements in full. A quality scaffold provides the foundation for the rest of your commercial construction project – you'll benefit from our expertise.
Reliable team
We meet deadlines and exceed expectations. We know that, as scaffolders, our work marks the start and finish of a construction project and we take that responsibility seriously. By working efficiently and maintaining the highest standards, we make sure your team isn't kept waiting.
Problem-solving expertise
Scaffolding isn't one-size-fits-all – solutions need to be found when you're faced with complex technical challenges. Our extensive experience and wide-ranging industry knowledge make us the right choice to accommodate your project requirements. We'll find the answer to your scaffolding problem.
Excellent project management
Our team has worked on projects of all types and sizes, building up the necessary experience to adapt to any site manager's schedule. We manage our workload effectively, ensure that all health and safety measures are in place, and provide regular project updates so that everyone has complete confidence in our work.
Responsible approach
We are professional and responsible scaffolders. All our work is carried out in accordance with the latest regulations and safety will remain our focus during every stage of your project. We are committed to delivering the best quality services while ensuring that everyone stays safe.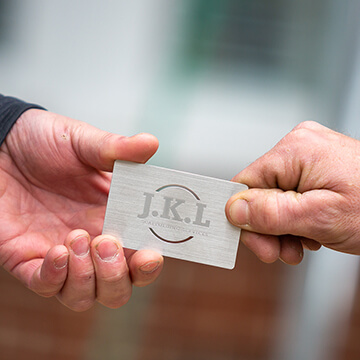 Contact JKL Scaffolding
Find out how we can meet all your scaffolding needs. Call 0800 061 4800 or email info@jklscaffolding.co.uk to speak to a member of our team and arrange your convenient site survey.