We take the safety of our clients and team members extremely seriously.
All our work is carried out by fully trained professionals who take a comprehensive approach to health and safety.
Taking
We take responsibility for health and safety matters on all our projects, producing clear, site-specific documentation and signage to ensure that everybody on site knows how to remain safe at all times. On larger commercial and industrial projects, our ability to manage health and safety effectively allows clients to have complete confidence in our work, freeing up their time to focus on other aspects of the project.
We manage health and safety in house. This ensures it is at the top of our mind, as we are required to keep up with the latest developments ourselves. As a result, safety is never an afterthought. We research and prepare our own documentation and regularly brief our team on how to act responsibly, ensuring that we are ready and able to stay safe on site, and that we will keep you safe as well.
Our team is experienced, fully trained, and equipped with all the PPE they require. We invest in training and development for our team members to ensure they have the skills and knowledge needed to stay safe and deliver the best possible results. This benefits our clients, who receive a high-quality service and are fully reassured that our team can be trusted to create and maintain a safe, compliant working environment.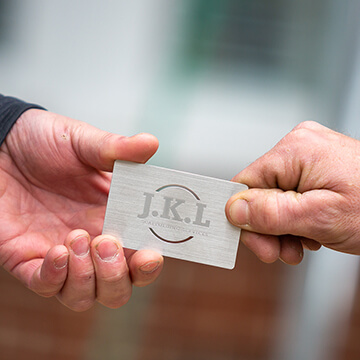 Contact JKL Scaffolding
Find out how we can meet all your scaffolding needs.
Call 0800 061 4800 or email info@jklscaffolding.co.uk to speak to a member of our team and arrange your convenient site survey.